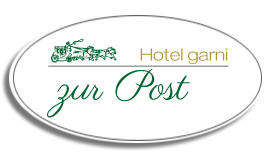 We are taking a winter break from 16 October
Our hotel will be closed from 16 October 2023 to 28 March 2024. We will then accept reservations as normal again.
In the meantime, our sister hotel "Hotel Blüchertal" in Bacharach is available as an alternative accommodation option and is located about 15 minutes' walk from our hotel.
Welcome to the Hotel zur Post in Bacharach-Steeg!
Enjoy our historic ambience in the middle of the UNESCO World Heritage Site Oberes Mittelrheintal at first hand
You will find our small family-run hotel in the heart of the historic wine town of Bacharach, only about 200 m from the railway station and about 200 m from the boat landing stages on the banks of the Rhine.
As a member of the World Heritage Hosts, service quality is our top priority. Let us convince you of our friendly, family atmosphere and quiet location.
Bacharach is situated on the most beautiful part of the Middle Rhine. The historic old town offers many sights and is an ideal starting point for excursions into the surroundings of the Romantic Rhine.
Within a radius of 20 km you will find the world-famous Loreley, Rüdesheim, the Palatinate in the Rhine near Kaub, the Rheinfels castle ruins, as well as many other castles, wine-growing areas, award-winning hiking trails and sights.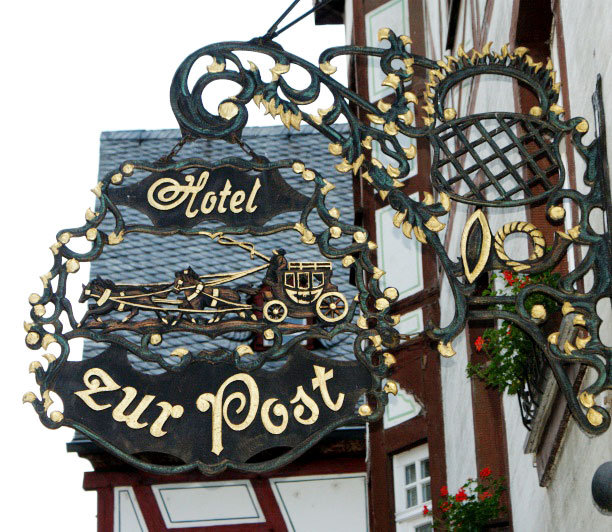 All 13 quiet rooms are equipped with shower/WC and some with sun balcony. We accept credit card.
per night, breakfast included
The Hotel Zur Post is a partner of the World Heritage Hosts, a group of selected hosts in the Middle Rhine Valley who share a common philosophy:
RHINE looking
Pure romance! Father Rhine meanders through our World Heritage Valley as an all-pervading lifeline. Shrouded in legend and sung about many times, it has not lost its significance to the present day.
Conquer castles
With flags flying! Nowhere do more imposing castles on steep rock guard their secret of knights, princes and princesses. Exciting history at your fingertips.
Experience home
A heart for Rhinelanders! Open-minded people with a sense of humour and a love of life who not only celebrate their wine, but also share the many beautiful sides of the Rhine Valley with their guests.
Discover romance
Breathtaking feelings! The Rhine romanticism is proverbial and draws the eye to rocks, castles, the river and the Middle Ages. A landscape for poets, painters, nature lovers...and you!
Feel hospitality
At home with friends! A warm welcome at the beginning - a soon reunion to say goodbye. In between are unforgettably beautiful and heartfelt moments.
Taste the region
Quality you can taste! Recipes from regional cuisine and fresh products that the Rhine Valley and its heights give to the gourmet.