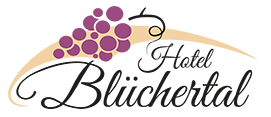 Convenient and fast online check-in
After your room reservation, you will receive a confirmation email. In this confirmation email, click on "Login" (see example). You will be forwarded directly to the check-in form, which you fill in with your personal data and send off.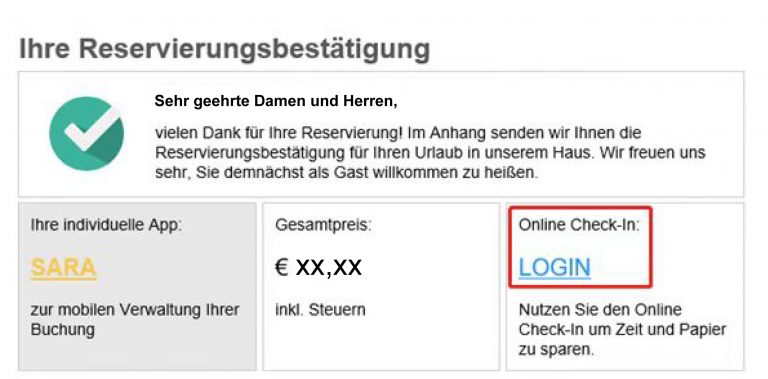 How does self-check-in work?
Our reception is staffed daily from 8:30 – 11:30. Outside these hours we work with a key safe.
We leave your room card there. You will receive the code for our key safe within 2 hours after your booking/payment by SMS or e-mail. If you have not received an email, please check your spam folder.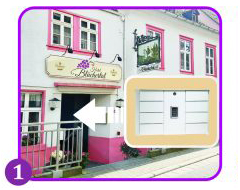 1) If you arrive outside our reception hours, you will find your key card in our key safe.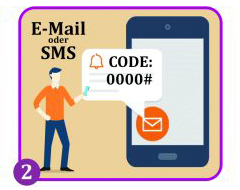 2) You have received the access code to our key safe via SMS or e-mail after your payment.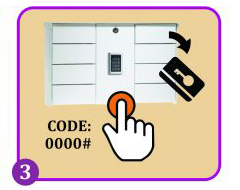 3) Please enter this code in the display of the key safe. This will open the compartment with your room card, which you remove and use to enter the hotel and your room during your stay.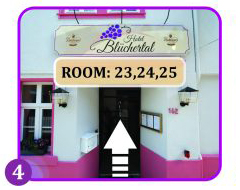 4) If you have room number 23, 24 or 25, enter the hotel through the main entrance.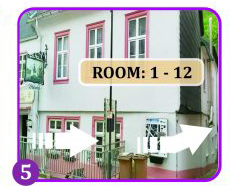 5) If you have room number 1 to 12, please use the night entrance. This is signposted and is located on the left side as seen from the key safe.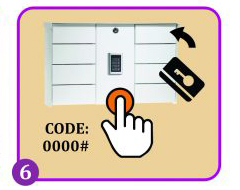 6) When you leave, please open the key safe again with your code and put the room card back in.